Working from home, having less contact with your co-workers and only having online small talk with colleagues can be challenging. That's why CEO Laurens van Reijen organized an initiative to (re)connect with all LCL employees: lunches with the CEO!
"Our employees reacted very enthusiastic and positively to this initiative, as we all wish to have more personal contact. It made employees of different departments even say: 'We should work a lot more together than we currently do!'" – Laurens van Reijen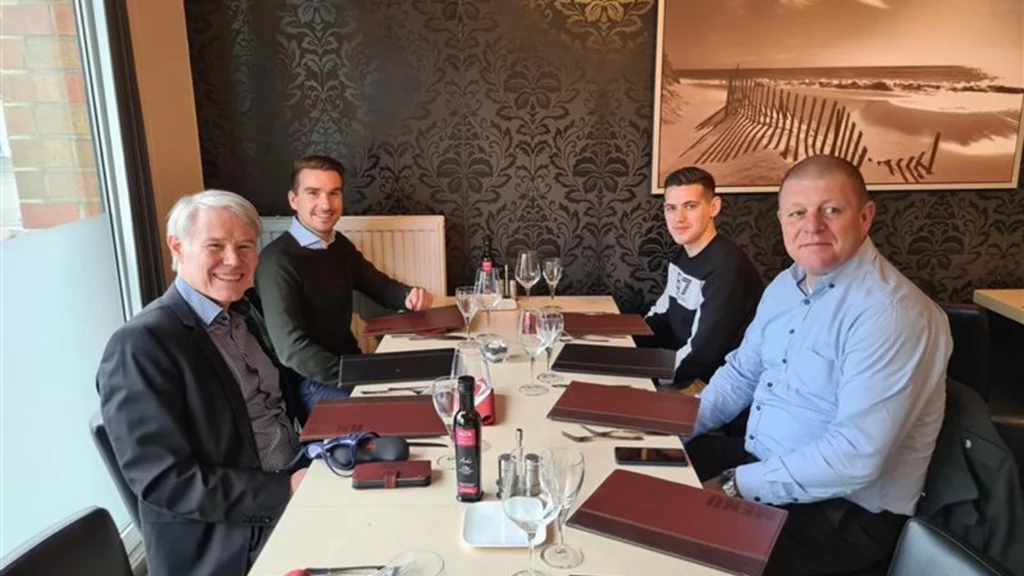 Even with the restrictions that had to be taken into account regarding Covid-19, LCL was able to organize lunches in small groups of people. All employees from different departments were invited to have lunch with the CEO. Colleagues who have not seen each other for a long time and, specifically, colleagues who normally don't have a lot of contact, were brought together. The high diversity of people made the event very spontaneous, which contributed to a lot of interesting conversations. The great mixture of people and the informal setting made it possible for all employees to get to an update of each other's work experience as well as their personal situations better.
Besides having casual conversations and getting to know each other better, CEO Laurens created questions that made the employees think about LCL's strategy and more importantly, understand why specific decisions are made within our organization. This led to some good food for thought. "It made people look from a different point of view at situations, and their perceptions changed by exchanging ideas. Some employees expressed that their ambitions within LCL had developed into another kind of job that they would like to perform. By discussing LCL's strategy and involving every kind of employee in all processes, a purpose of 'why' specific work is executed and how everyone could contribute to this was created", says Lauren van Reijen.
Something that was also reflected upon, is the fact that every LCL employee plays a significant role in LCL's customer intimacy policy. Laurens van Reijen: "Each employee working for LCL is valuable and contributes to what we do for our customers. We wanted to make our colleagues aware of that. It was great to see the variety of perceptions and ideas that came together. Besides that, we also just enjoyed having more attention for each other personally in these complex times. And the food of course…"